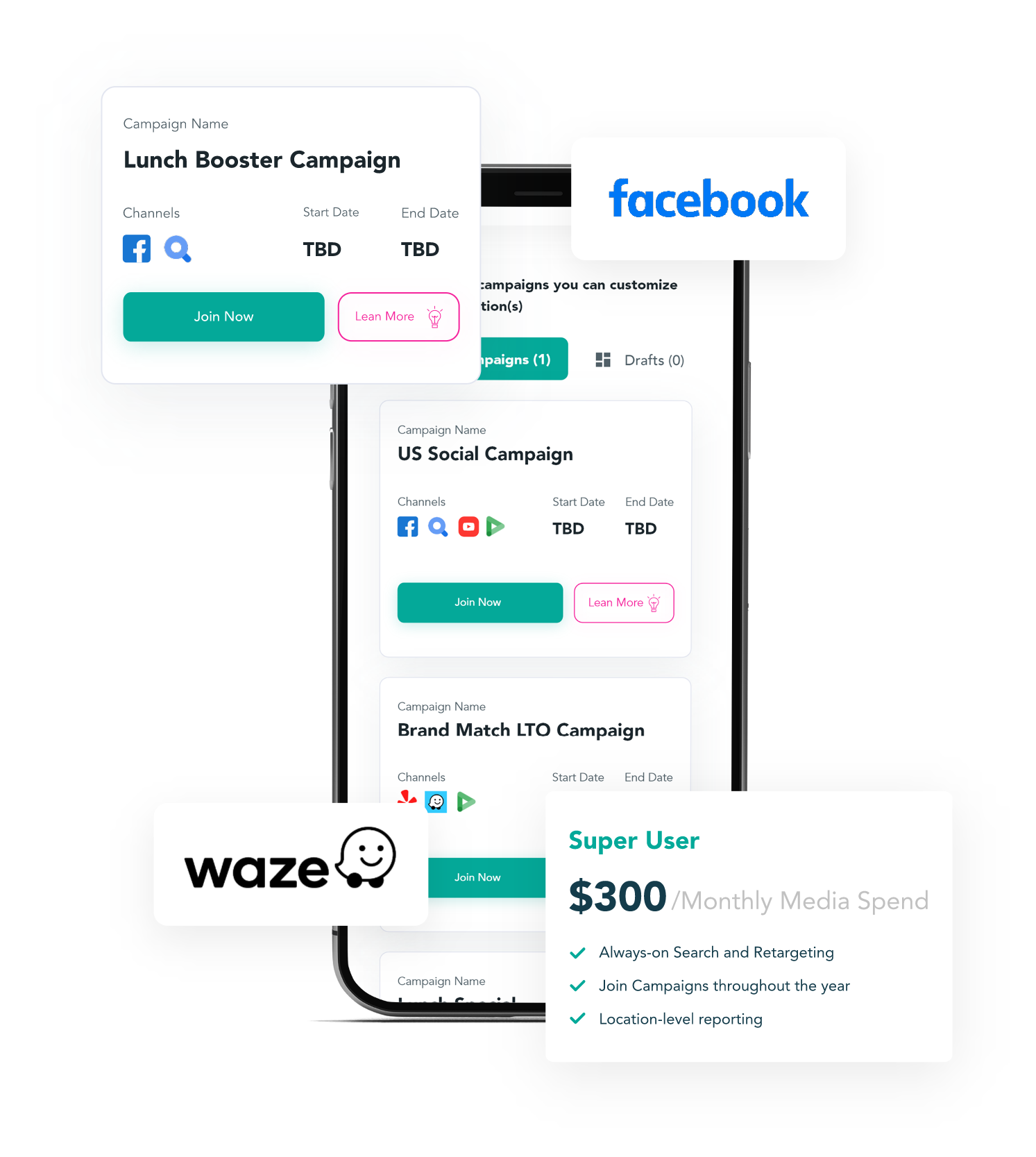 Set up franchisees for local advertising success
We take care of the hard advertising stuff so your franchisees can launch custom local advertising, in a few clicks.
Empower franchisees while you maintain control.
Create and manage brand advertising that's custom per location
individual, dedicated location budgets
custom local audiences
custom local targeting and keywords
localized creative or message
individual landing page
location-level reporting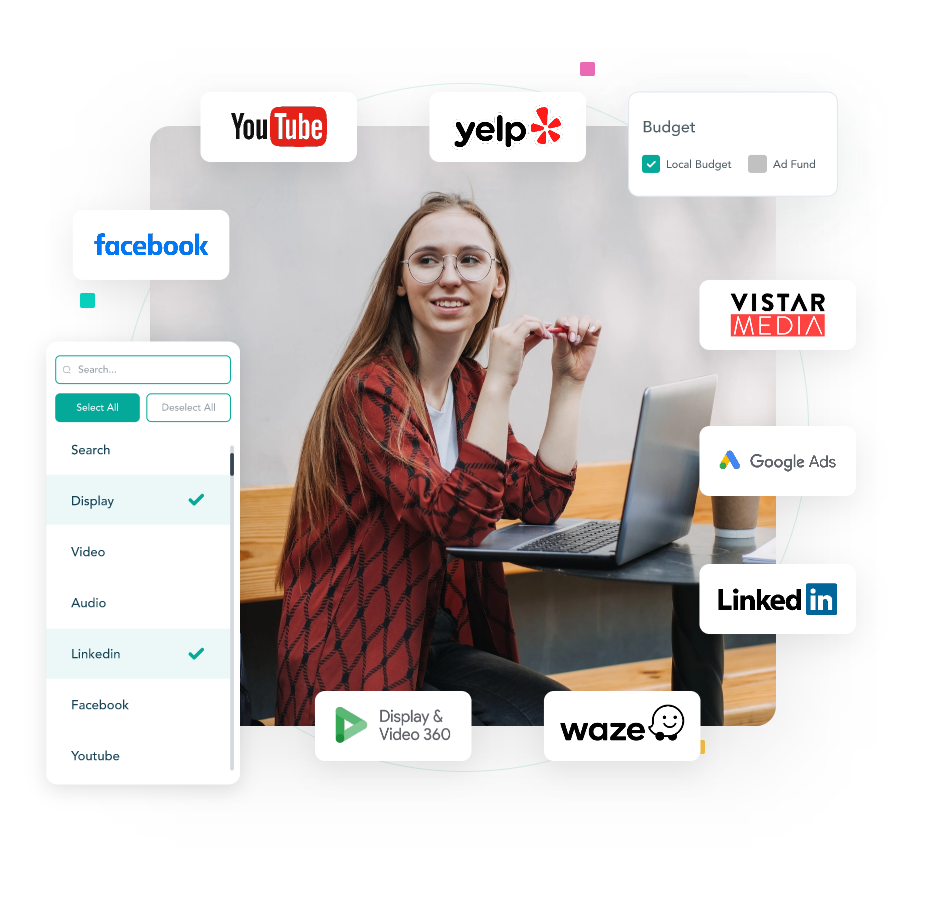 Location-level data. Location-level results.
Make informed decisions per location to drives sales and better understand how marketing and business results interact.
Every location and every market area is unique.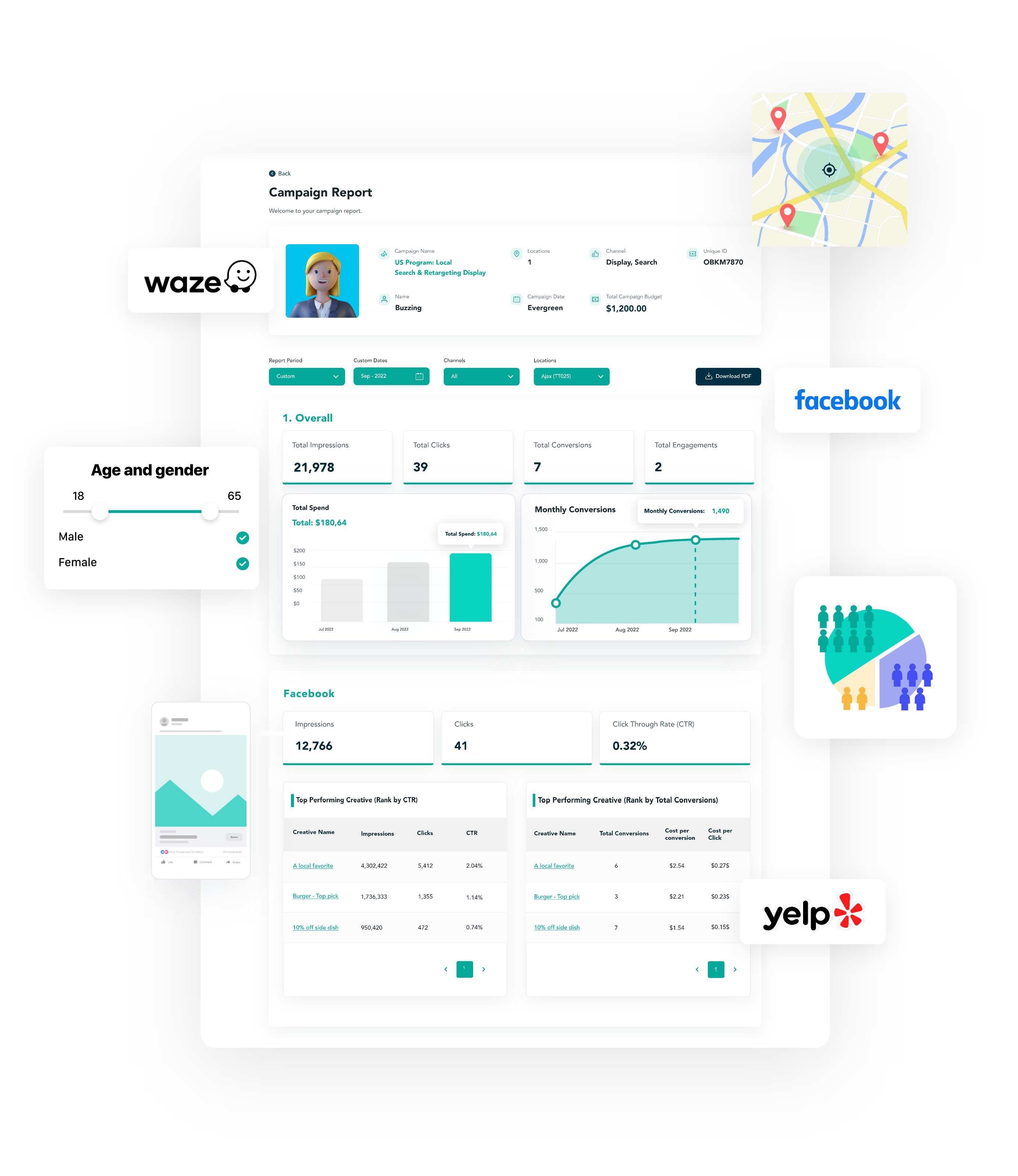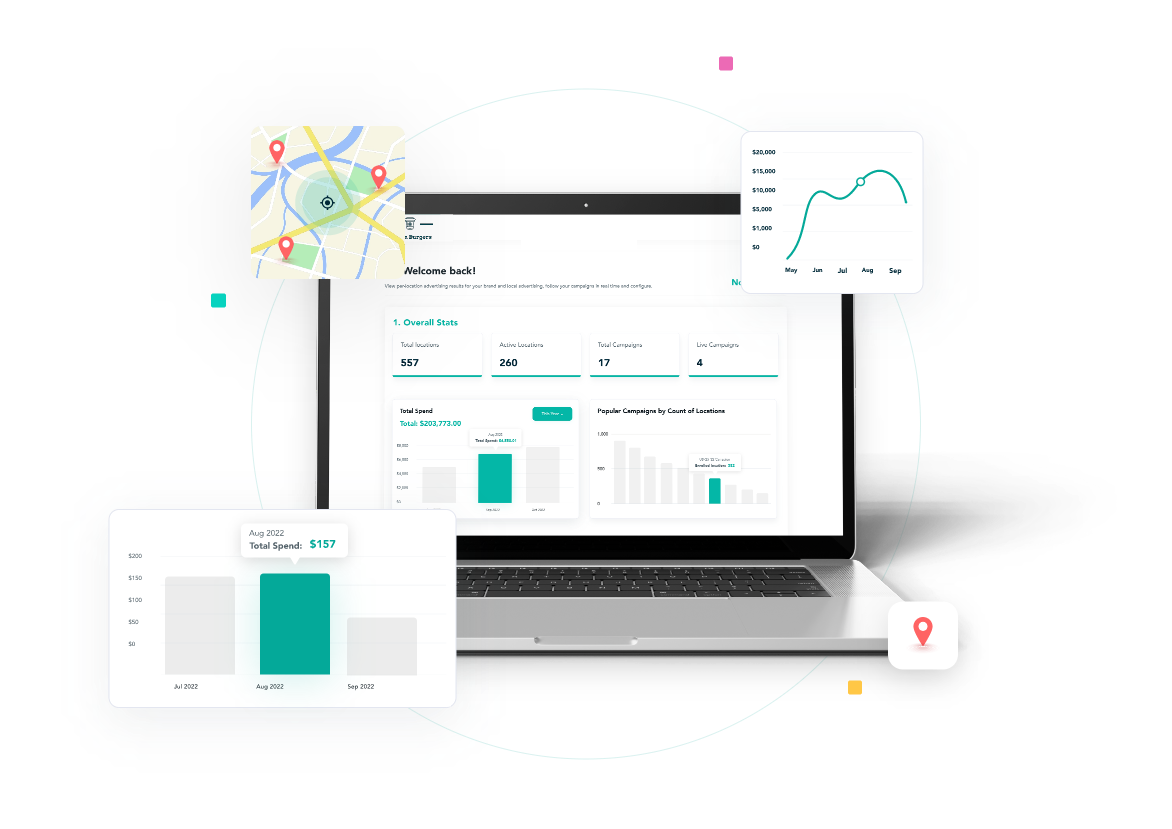 View location-level results
With Hyperlocology all your local advertising is centralized so you maintain control.
Access to roll-up reporting or granular, location-level data has never been easier, or more powerful!
Grow with the support of a dedicated Success Manager and Strategy team as an extension of your own.