Reach more customers with per-location hyperlocal strategies across the top digital channels.
Search Social Display Video Maps Digital-out-of-home OTT


"Using Hyperlocology, you're able to customize messages per community. We can also add our national budget funds and target where exactly we need to as a business. Getting hyperlocal allows us to do that, where before it wasn't always easy to shift national budgets so easily, which is awesome."
Leah Coyle, Vice President of Branding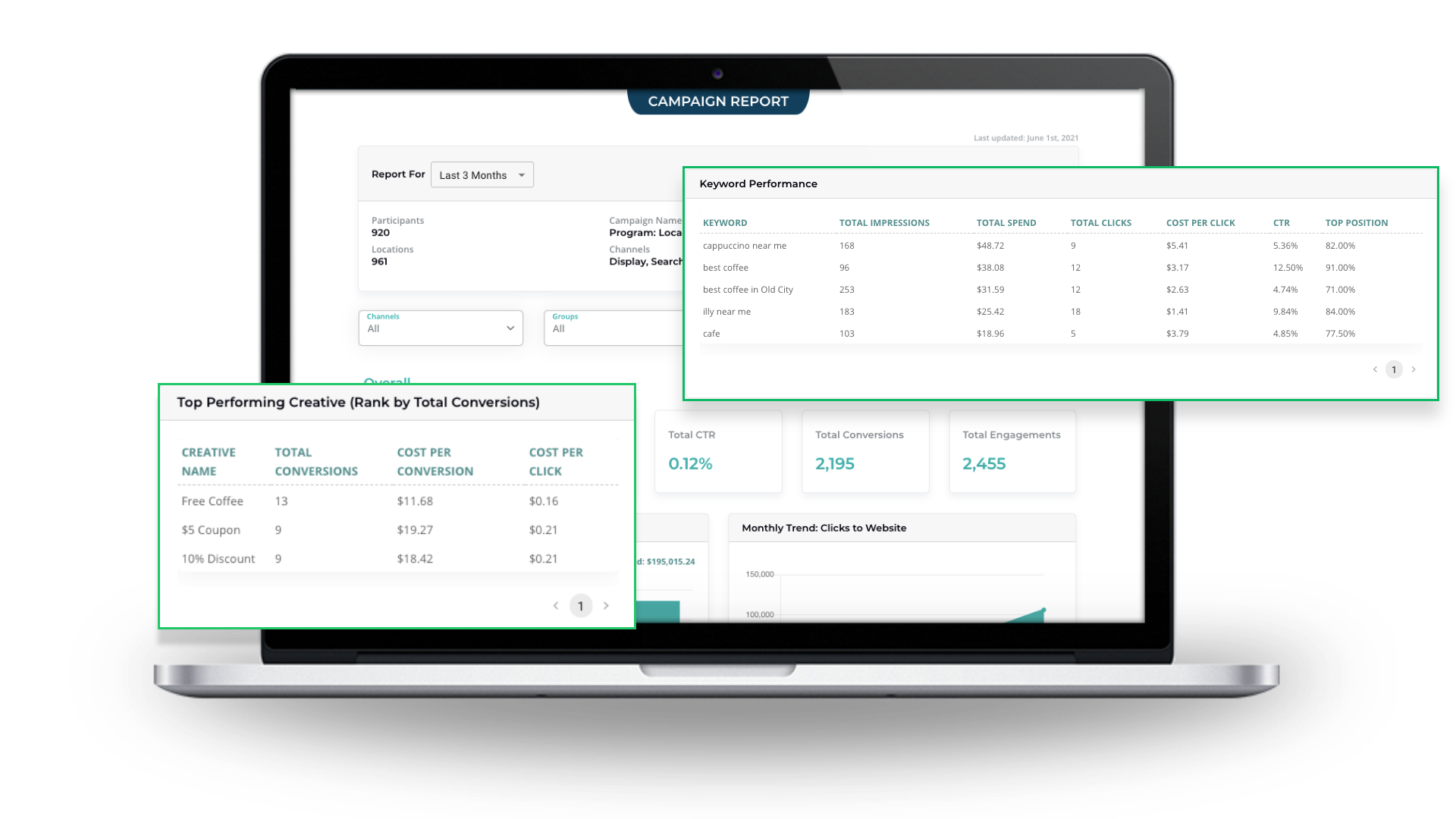 Deliver results per location
Eliminate ad waste by reaching only the local communities your brand serves.
Build trust with your franchisees by showing how brand advertising is reaching their communities, with a budget and message specific to their location.
Reveal new local data to drive results community by community
New and actionable local insights to drive brand marketing and steer business decisions across your entire brand.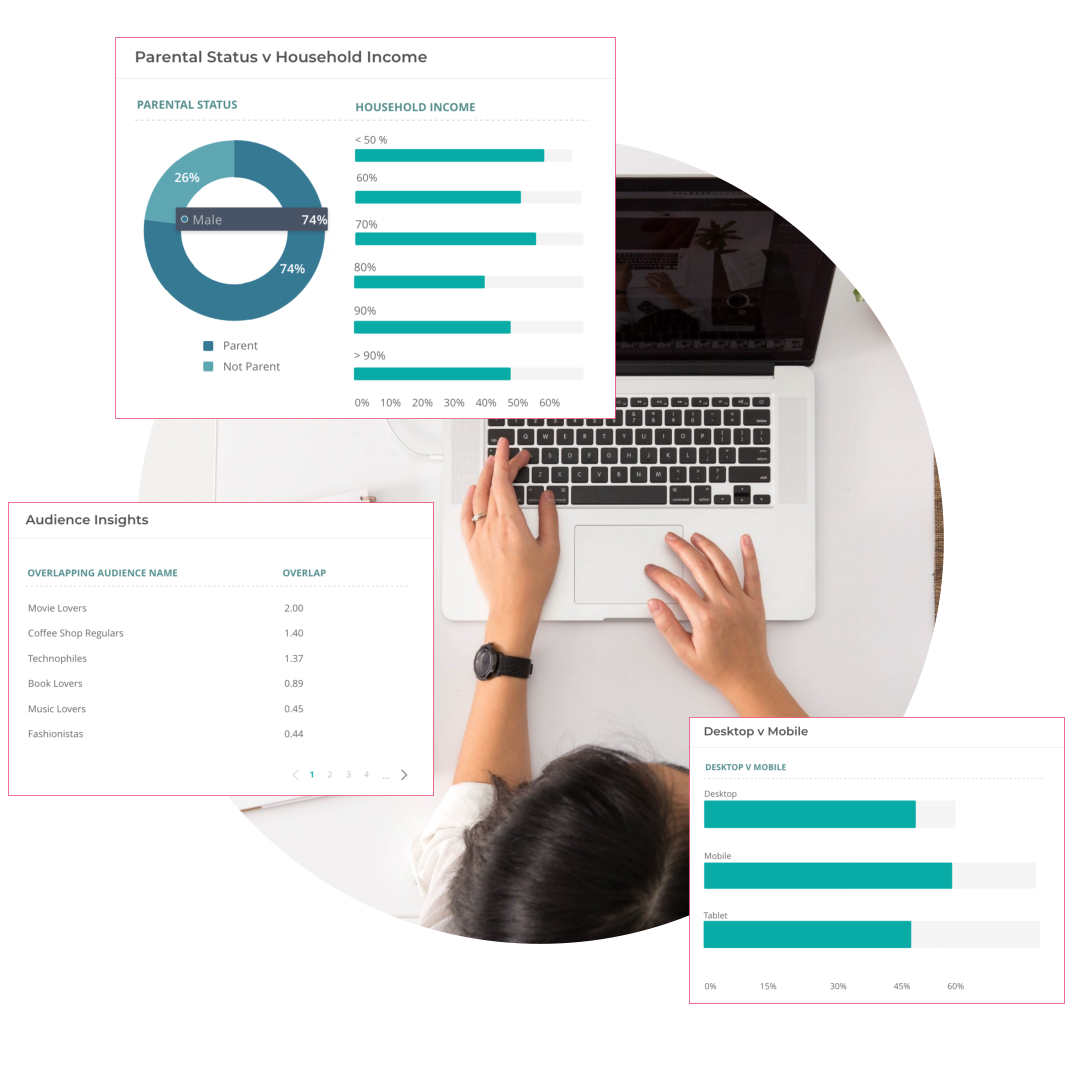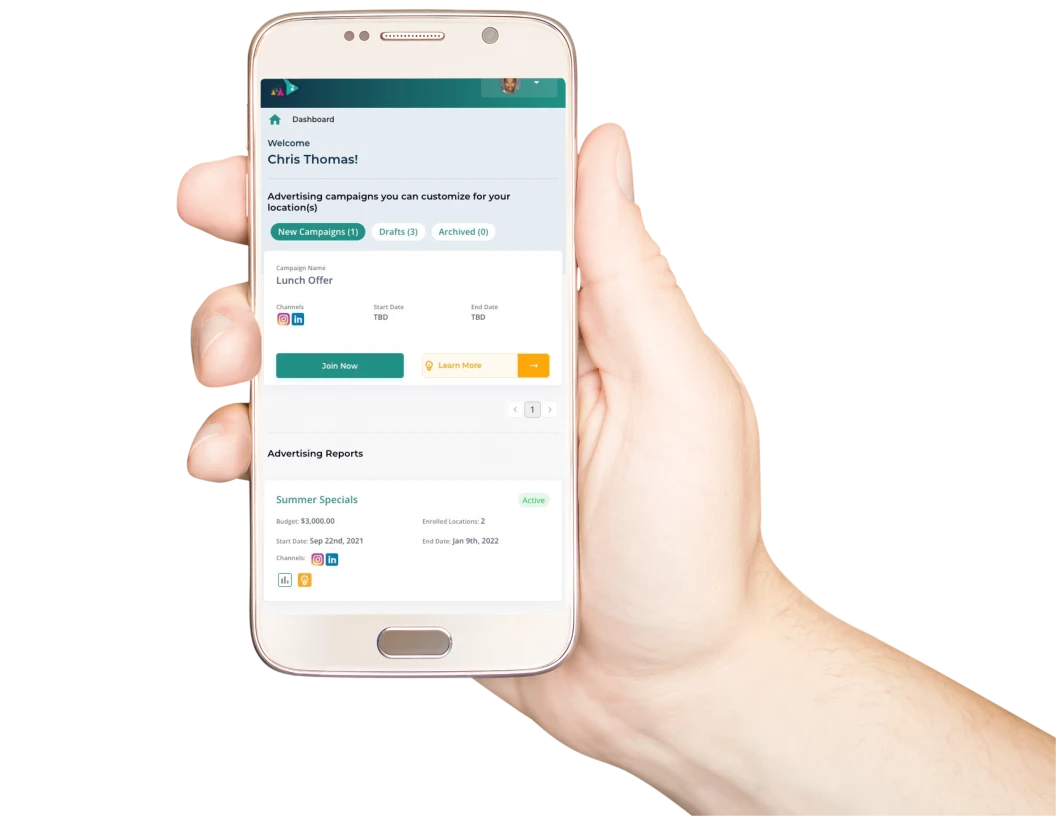 Help your franchisees dominate their markets
Easy to launch, pre-configured, cross-channel local marketing programs and campaigns.
Empower each franchisee to drive brand marketing that's best for their business and market area, while you maintain control.
Execute advertising with hundreds or thousands of individual location budgets, targeting, and reporting.